Despite all the noise about a problem gambling crisis in this country, the statistics are painting a very different picture.
For the second time since February, the number of people classified as problem gamblers has dropped significantly.
However, all is not as it seems, because the number of people using black market gambling sites is on the rise.
This poses an interesting question with regards to the many new measures that have been introduced by the UKGC over the last few years to try and minimise gambling related harm.
It should also make anti-gambling campaigners pause for thought.
Problem Gambling Down to 0.2%
Anyone who keeps up with the numbers will know that the last annual figures from the UKGC (to March 2021) put problem gambling at around 0.4% of the population.
But new figures just released (to March 2022) report a drop of 50%, showing that just 0.2% of the nation would now be classed as exhibiting problematic behaviour around gambling.
In terms of numbers, that would be a drop from 225,000 people to 113,000.
A quarterly telephone survey is how the UKGC compile these numbers, so it isn't exactly bullet proof, but the fact that the numbers have been heading consistently South is encouraging nonetheless.
The survey had a sample size of over 4,000 people, chosen using a Random Digit Dialling system of both landlines and mobiles, and was also subject to quotas around age, gender, and location, so it is as nationally representative as possible.
Results are published every quarter and annually, and their last quarterly results, published in February 2022, showed the problem gambling level to be at 0.3%, so it has dropped even since then.
So everything is going well then, right?
The Problem with Statistics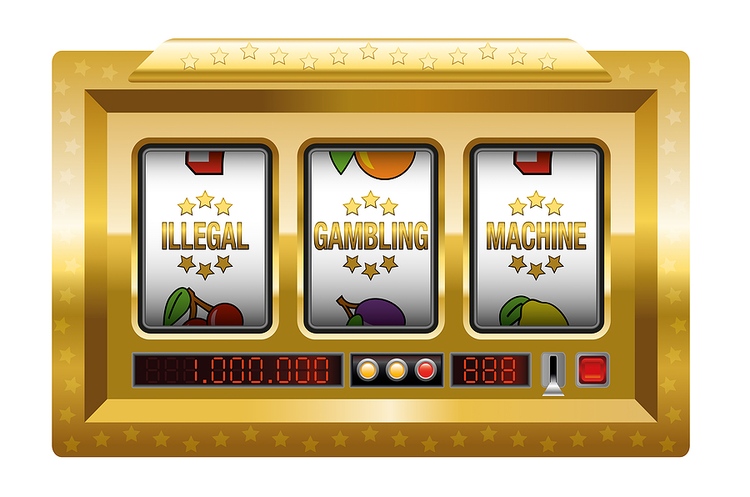 From a statistical point of view this is brilliant news. It means that all of the hard work over the last few years to try and help those slipping into gambling addiction is paying off.
It means the tightening of regulations, the extra monitoring of players, and the added pressure on operators is working.
Doesn't it?
In the world of spreadsheets, charts, and official figures things look wonderful – but in the real world, something else is happening.
What these figures don't show is the number of people who have been moving over to black market gambling sites; those unregulated by the UKGC.
An unregulated site offers zero rights or protection to the customer, leaving them vulnerable to exploitation and mistreatment.
Well, as problem gambling statistics have been falling, black market gambling statistics have been climbing, which is potentially very worrying indeed. The number of people using them has doubled in 2 years and now billions of pounds is spent with unlicensed outfits.
Are these problem gamblers who are disappearing from the spreadsheets, in fact just eschewing regulated casinos for unregulated ones, where there are fewer restrictions and they can play as they please?
It's not a crazy theory by any means.
If this is the case, then the restrictions and regulations that have been put in place will actually be achieving the opposite of their intended effect; they will be pushing those already at risk away from operators that could raise the alarm when harmful behaviour is spotted, and into the arms of operators who will be only too happy to take their money with no regard for their wellbeing.
Does the UK Have a Problem with Gambling?
It depends who you ask.
Personally, I don't think so.  Having looked at the statistics available and comparing the UK with other countries I actually think we are doing very well in this area.
This country has some of the tightest gambling regulations in the world, so much so that some gambling companies have chosen to leave the UK market, calling it inhospitable.
Furthermore, in Norway the problem gambling rate is 1.4% coupled with 66% of money spent on gambling going to the black market, thanks to tight regulations and a state monopoly on all gaming.
France took a different route and banned all online gaming, but still has a problem gambling rate of 1.6% and reports that 57% of all money staked is going to black market bookies and casinos.
It looks to me as if we are fairly successfully walking the fine line between over regulation of operators and under protection of players, but we have gone about as far as is sensible in terms of regulating the gambling industry.
Any further restrictions will just force more people to seek out dangerous alternatives.