The highly popular online software developer Microgaming has made the announcement that it will sell its Quickfire business to the Games Global Limited brand, which was founded earlier on in 2021. The deal that has been agreed upon is expected to be completed in the second quarter of next year.
Once the agreement comes to a close, Games Global will be the owner and hold international distribution rights to the entire game portfolio from Quickfire. The jackpot network associated with the company will also be a part of the deal. Everything will process through providing Games Global can receive the necessary regulatory approvals for it. Alongside the portfolio of jackpots and games, the company will acquire the vast customer base that Quickfire currently possesses. This consists of over 900 gaming brands around the world.
The Games Global company is backed by "private capital", and ever since its arrival earlier on this year, it has focused on the development and distribution of content to international regulated markets. It is led by CEO Walter Bugno, who previously worked for the International Game Technology (IGT) company as its Vice President of New Business and Strategic Initiatives. Bugno has also held senior positions with Lottomatica. It was in May of this year that he announced his resignation from the IGT brand.
At the time, IGT's CEO, Marco Sala expressed his gratitude to Bugno for what he had achieved over the past decade or so of working for the company. "His efforts have made meaningful contributions to the strength of our global leadership", he said, before wishing him well in his future endeavours outside of IGT.
Additional Agreements Made by Games Global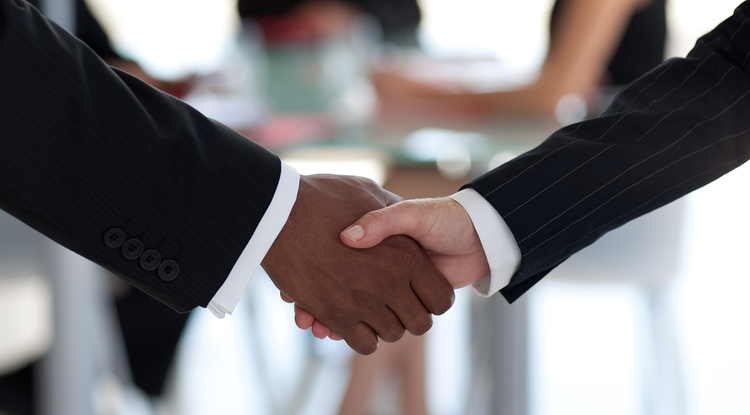 The fact that Games Global has made the deal to acquire Quickfire (which was one of the earliest to aggregate casino content) shouldn't come as such a huge surprise, considering it has also confirmed agreements elsewhere. As yet, the company has not announced the other companies that it has entered into deals with, but it stated that it intends to develop a variety of games studios around the world. Those agreements, like the Quickfire one, are set to come to an end in Q2 of next year.
Once the company has managed to secure all of its acquisitions, it will feature games from about 25 separate studios. This means that it will be the host of around 3,000 different games in total, which will be provided to operators across multiple continents, including Europe, North America, Oceania and South America.
Bugno spoke of the acquisitions, stating that he is
"seeing a very vibrant gaming market at present across the world, with many new regulated markets coming online".
It is because of this that he took the opportunity to form a
"large-scale independent supply chain"
through Games Global – something that he said has not been experienced
"for many years".
"We are extremely excited about the opportunities ahead and will work tirelessly to achieve the significant opportunities in front of us",
he finished. Bugno is not at the helm of the company by himself, though. He will be joined by CFO Tim Mickley for its everyday operation. He was previously employed by SafeCharge and Playtech in senior positions.
What About Microgaming?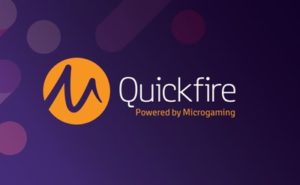 Upon completion of the sale of Quickfire next year, Microgaming will turn all of its attention towards the development and acquisitions of licences for its sports betting technology.
Speaking of the deal made with Games Global, John Coleman, CEO of Microgaming, said that it is
"an exciting deal that has been in the making for some time which will provide new growth and opportunity for both Microgaming and Games Global".
He continued his statement by mentioning that the news of the acquisition has been announced now so that partners and stakeholders have enough notice and clarity on the situation.
Yet it seems like Microgaming is making a few changes to its staffing line-up as well. Earlier on in the day, it was announced by the brand that Coleman would be resigning from his position as CEO. On December 31, he will cease to operate as the company's senior executive, and will be replaced by the current COO, Andrew Clucas.
Coleman became CEO of Microgaming midway through 2018, having been the CFO for 14 years prior to this. The company had only positive things to say about him as its leader, mentioning his intent to provide top-quality employee wellbeing, safer gambling, and also corporate social responsibility as primary aims. Coleman will remain with Microgaming, but in a non-executive position.
As far as Andrew Clucas is concerned, he has been with the brand since 2009 – a role he took following a highly successful RAF career. It didn't take him long to ascend up the ladder at Microgaming, heading up a selection of the business's operational areas, including both business development and sales. He became Chief Operating Officer in January of 2018.
"Microgaming will continue to support its core traditional business, while increasing its reach with the addition of new business and managed services",
said Coleman to finish off his statement.
The Microgaming brand is one of the longest-running software developers, first starting out in 1994 and laying claim to being the company to provide the very first online casino in 2004. Over the years, it has released a multitude of games, including slot machines, table games, live dealer options, its own progressive jackpot network, and more. In fact, its progressive jackpot network is the largest in the world, having been responsible for paying out more than €1.45 billion to date. Located on the Isle of Man, its current headquarters there officially opened in 2017, but it had been operating out of an alternate location prior to this time.
The Quickfire platform has allowed Microgaming to distribute its more than 400 games to a plethora of operators around the world for a number of years. Through this, many casinos have been able to supply their players with the ability to enjoy Microgaming's releases.